Articolo su Corporate Governance
Giuseppe Giulio Calabrese e Alessandro Manello (UNITO) segnalano la pubblicazione di un loro articolo sulla rivista Corporate Governance "Board diversity and performance in a masculine, aged and glocal supply chain: new empirical evidence"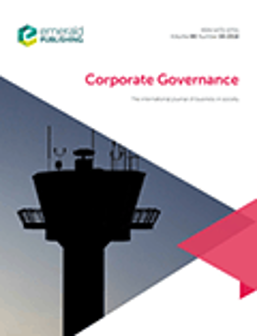 Calabrese, G.G. and Manello, A. (2021), "Board diversity and performance in a masculine, aged and glocal supply chain: new empirical evidence", Corporate Governance, Vol. 21 No. 7, pp. 1440-1459. https://doi.org/10.1108/CG-09-2020-0417
qui la scheda sul sito Emerald: https://www.emerald.com/insight/content/doi/10.1108/CG-09-2020-0417/full/html
L'articolo non è disponibile a testo pieno, per maggiori informazioni chiedere agli autori.